SUBLIMATION COLOR CHART
Over 400 of the most commonly ordered colours
Our standard sublimation colour chart (shown below on fabric B03) features over 400 of the most commonly ordered colours. If the colour you require is not in our standard palette range don't be alarmed. You just provide PMS color and we can product with it.
If you're very particular about your team or brand colours, we can create an incremental palette for you. An incremental palette is a series of colour swatches based on an initial source colour with a range of subtle variations. You have complete control with subllimated sportswear when it comes to choosing colours.
Fullscreen Mode
STOCK FABRIC COLOR CHART
Stock fabric support apparel,cap,bag,sock….
We hold a huge range of pre-dyed stock in a range of fabrics to ensure prompt delivery. Pro panel can also be mixed with sublimation to create a hybrid garment. 18 standard colours are available. Custom colours can be dyed to match if the required quantity is sufficient. Click to learn more about cut&sew apparel of stock fabric chart.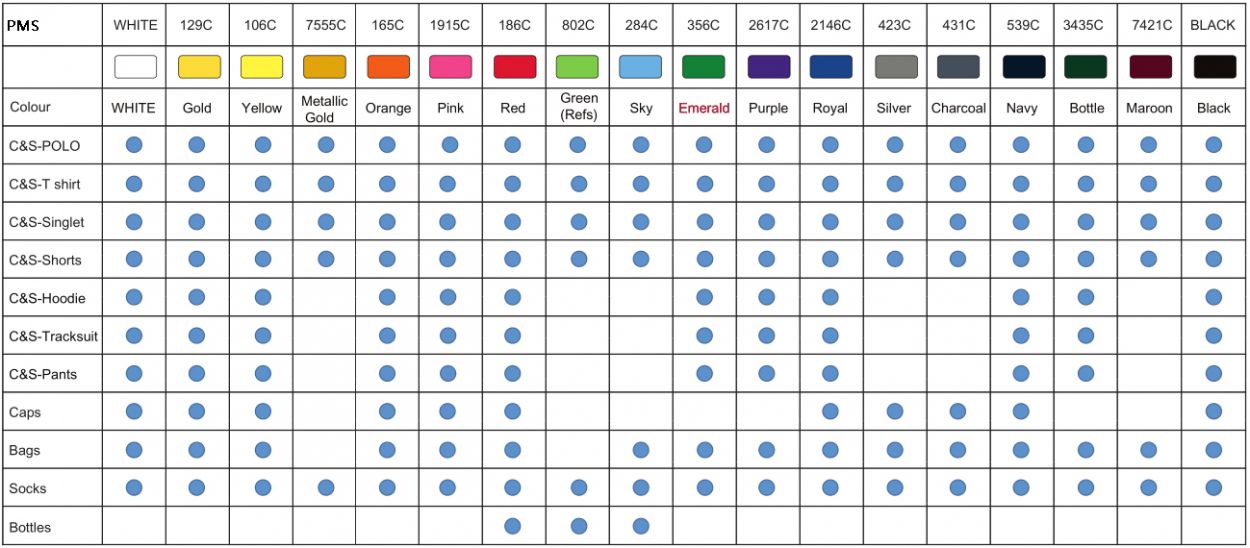 Custom Apparel & Sportswear
Bucksports is a professional supplier on Custom Apparel & Sportswear. His business is only for distributors and wholesalers who do custom made clothing business.
We have positioned ourself to own the customization processes from beginning to end. With our own dedicated factories we can deliver professional level apparels in record time. This advantage also lets us keep the prices down while providing top of class materials, performance and service.