We can offer all size charts for different products, includes apparel, sportswear, equipment accessories etc. Our size charts(polo,tee,singlet,hoodie,jacket,shorts,pants,pullover,gym wear,compression wear,school leavers) have been proved to have rationality and comfort by doing several tests.
All these styles of template pattern ,please click here to get apparel template.
*Compression wear in stock with green background sizes. Click to learn more information for stock compression wear.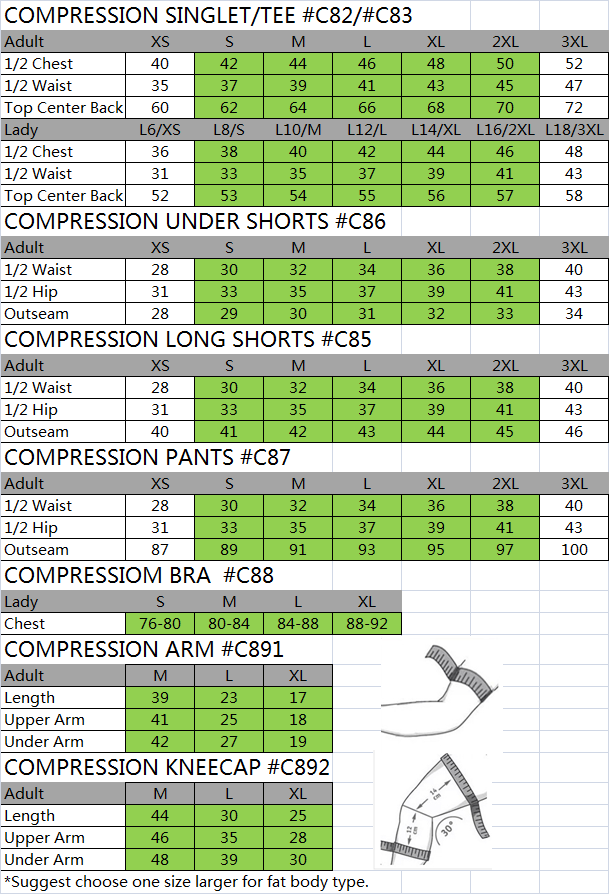 Custom Apparel & Sportswear
Bucksports is a professional supplier on Custom Apparel & Sportswear. His business is only for distributors and wholesalers who do custom made clothing business.
We have positioned ourself to own the customization processes from beginning to end. With our own dedicated factories we can deliver professional level apparels in record time. This advantage also lets us keep the prices down while providing top of class materials, performance and service.