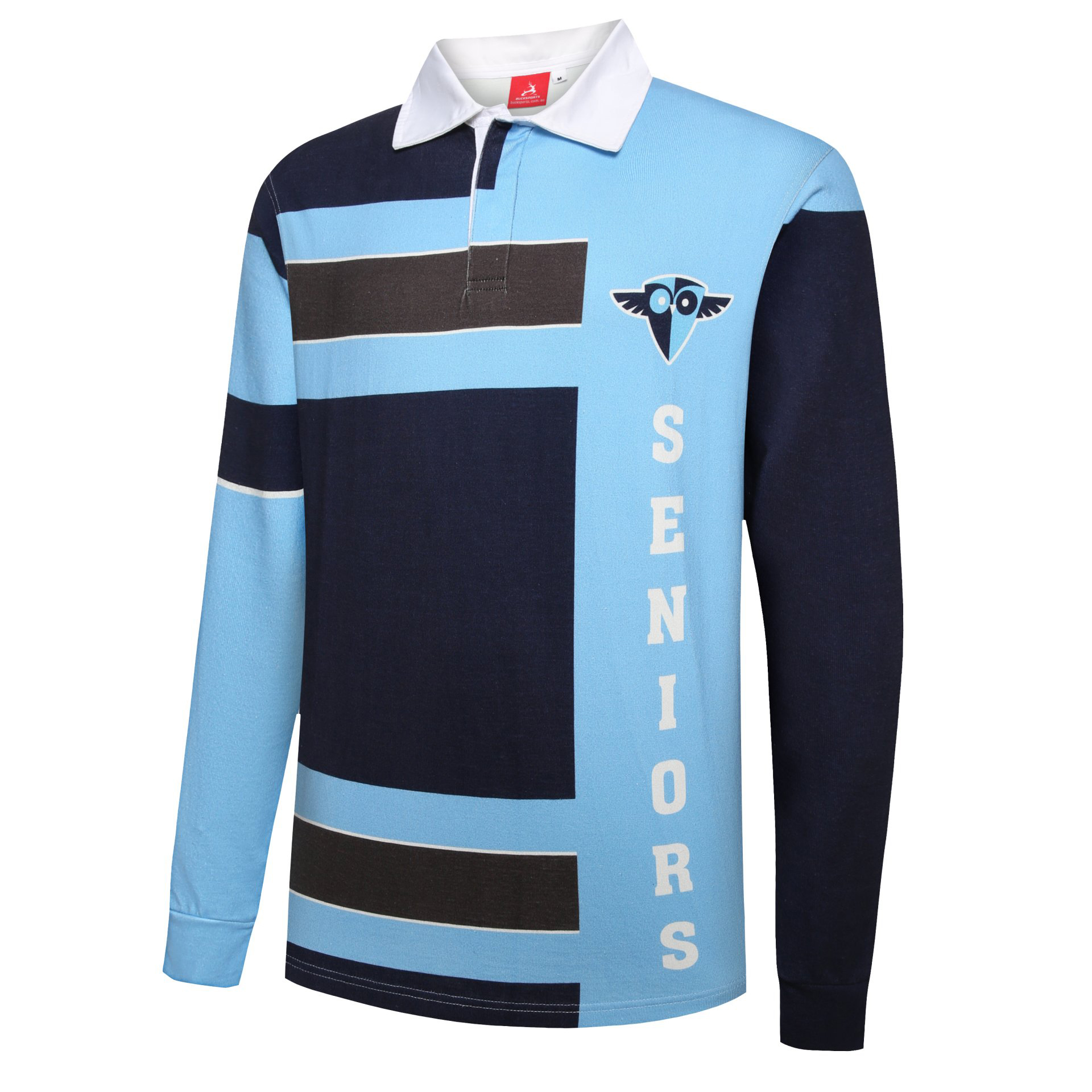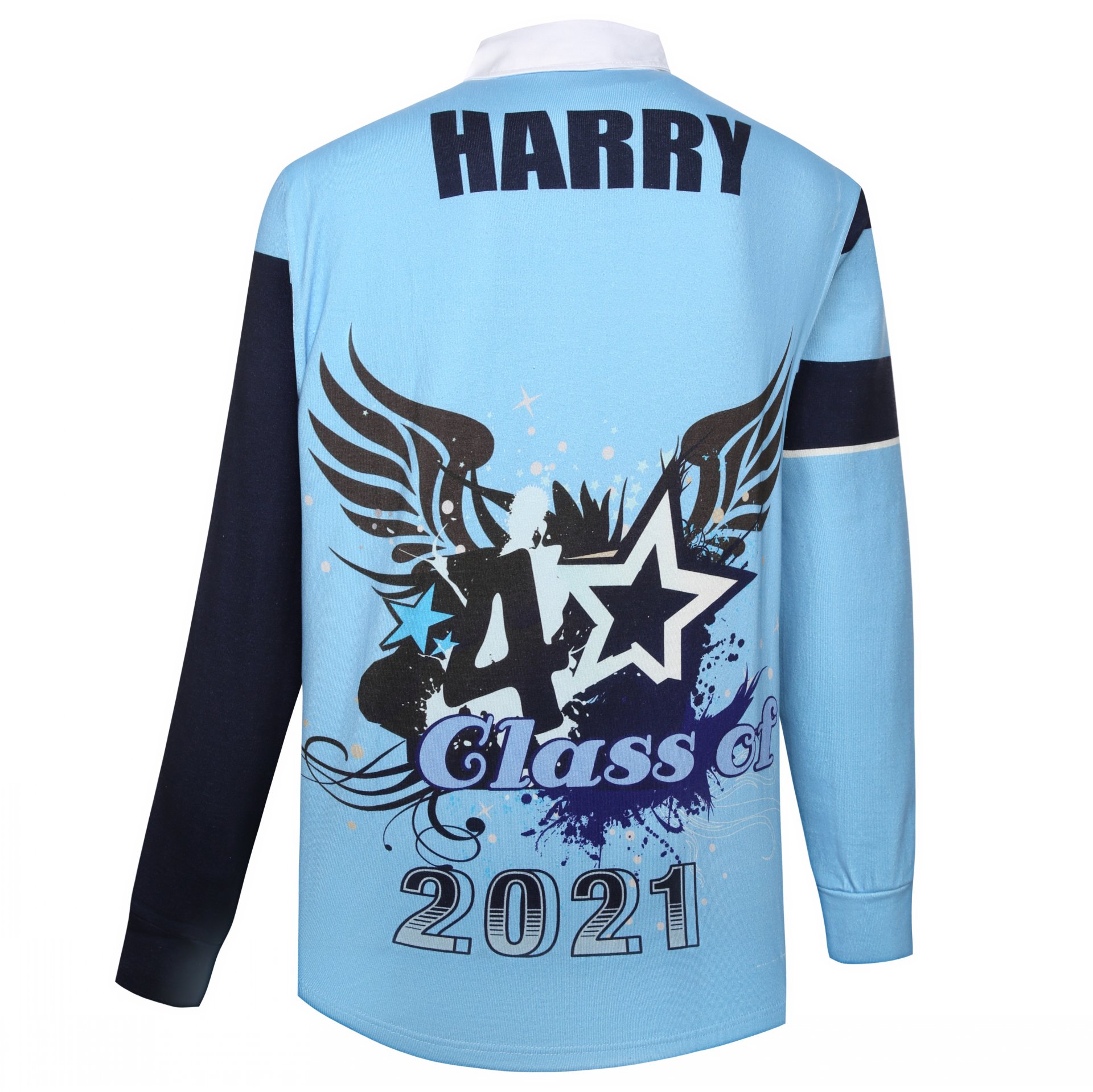 New arrival 2021-100% cotton digital direct printing. Any colour, extraordinary printing effect. Free design perfect school leaver!
Commemorate the final year of high school in a traditionally Classic style, for a memory that can be worn forever. Custom made-to-order school leaver, cotton direct printing rugby top, polyester sublimation leaver shirt, knitted leaver jersey. Our exceptional range of school leavers' garments allows you to customise your own piece of history. The collection includes Knitted Jerseys, Sublimated Polos, College Jackets, Varsity Jackets and Hoodies.
School leaver guide production details for collar, placket, split, name and year.
Knitted collar and cuffs will be supplied as optional. Full custom school leaver jersey materials, click here.
School wear samples from Bucksports are physical samples, a complete range of sample suit will give you better choices.
1000+ designs library for school leaver artwork template, out of ordinary, with many colours, several solutions for your option.
4-5 weeks fast production time for jacket and hoodie, transportation by air freight or sea freight under your choosing.
A brand new fabric 100% cotton direct printing. 350gsm / cotton 100%, any colour, extraordinary printing effect.
Passed 4-5 degrees on color fastness to washing, piling test A. Click to get SGS test report.
Click here to get cotton fabric A21.
We have a full range of sizes including adults (XS-4XL, 5X), juniors(6Y-14Y). Our size charts are optimized for the Australia and European market. click to see the school leaver size chart.
For your designs, we supply lots of templates for your school leavers jersey.
You can make unlimited designs as you want.
After you have your own ideas, our team will help you to do that.
Extensive choice of embellishments: heat seal vinyl names, numbers, initials, logos embroidery and dye sublimation.
Click here to download the school leaver template.
REQUEST A SAMPLE
Want check quaility first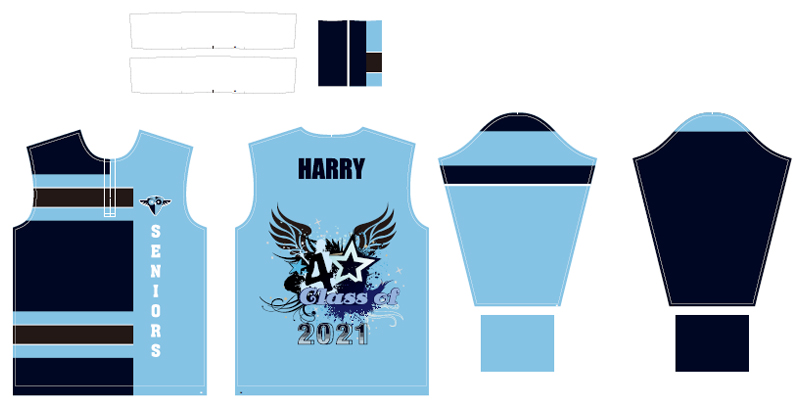 Creating an account for free download designs.
Contact us to design your own logo garments.
Stock 1000 different vectoring designs can be used;
Free fabric swatch; colour swatch and catalogues can be offered with sample parcel;
*New customer have a chance to get the free samples.
WANT TO PLACE ORDERS
Have an order to deal with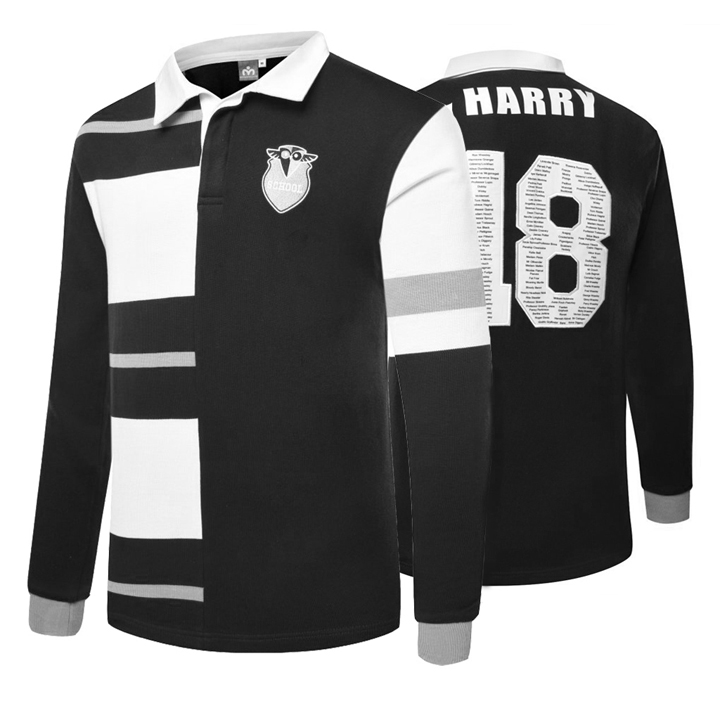 CUSTOM CLOTHING EXPERT
Contact us now, start your custom made clothing champin journey!