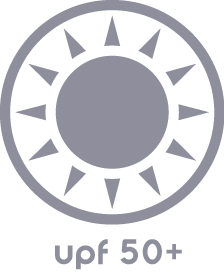 With the full band high multiple sunscreen and mosquito re-pellent fabric, it has a good barrier effect on ultraviolet, visible and near-infrared light. The fabric is cool and soft, which can quickly transfer heat.
UPF – What does it mean?
Overexposure to ultraviolet radiation over many years causes serious health problems such as skin cancers. Clothing that is sensibly designed for sun protection reduces your exposure. Materials with Ultraviolet Protection Factor (UPF) ratings of 40 and higher provide all-day protection for the fairest skin. A garment only protects the skin it covers. Protect your head and exposed skin by wearing a hat, sunglasses and sunscreen and using shaded outdoor areas. For more information about UPF and UV radiation visit www.arpansa.gov.au/uv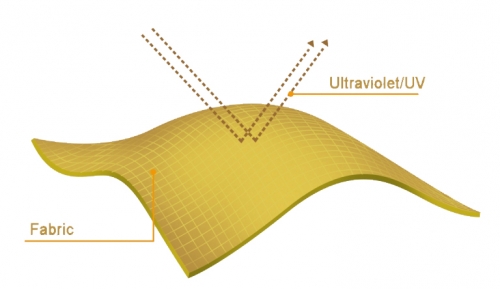 AS/NZS 4399 Australian standard for sun protective clothing
This UPF rating is for the fabric and does not address the amount of protection which is afforded by the design of the article. The manipulations involved in garment manufacture such as stretching and sewing may lover the UPF of the material. Articles which have been designed to cover the maximum area of the body are recommended. The protection offered by this item may be lessened…
at points where the fabric is in close contact with the skin such as across the shoulders;
if the fabric is stretched;
if the fabric is wet;
with them, due to the effects of normal wear.
Bucksports provide professional fabric, full spectrum( to block the damage of ultraviolet, visible and infrared rays to the skin). Cool and breathable, using cool fiber as raw material, fast heat dissipation, cool and comfortable budy feeling.
Sun protection information:
www.cancer.org.au/sunsmart
www.cancernz.org.nz
Bucksports provide fabric passed the test, AS/NZS 4399 Australian standard for sun protective clothing.