SUBLIMATION COLOUR CHART
Over 400 of the most commonly ordered colours
Our standard sublimation colour chart (shown below on fabric B03) features over 400 of the most commonly ordered colours. If the colour you require is not in our standard palette range, please don't be alarmed. Please provide PMS(Pantone matching system) FORMULA GUIDE SOLID COATED (GP1601) colour number, so we can match it. Click view Pantone digital that browse on screen.
If you're very particular about your team or brand colours, we can create an incremental palette for you. An incremental palette is a series of colour swatches based on an initial source colour with a range of subtle variations. You have complete control with sublimated sportswear when it comes to choosing colours.
*This colour chart is to be used as a guide only. Please contact us for a physical colour chart to ensure accurate colour selections. The colours you see on your computer monitor may be different to the colours on the apparel. This is due to your screen being callbrated in RGB format and your printing process being CMYK format. In addition, the variation in screen models and manufacturers can have an impact on the way a colour displays.
SUBLIMATED FlUO INK COLOUR
Sublimated hi-viz safety garment or work wear
Sublimated Fluo ink for colour fluo yellow,fluo orange,fluo pink. Sublimated Hi-VIZ safety garment complies with australian standard AS/NZS 1906.4:2010, INTERTEK® test report No. SHAT05618907S1. Based on fabric available UPF 50+ protection.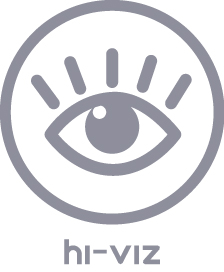 CUT&SEW COLOUR CHART
16 basic colors stock fabric