3 WEEK PRODUCTION, 10 PSC STRAT.
Now it's time for you to customize your team wear with the best fabrics, construction, and technology.
Custom-made clothing are including with lots of technologies. Like customized in small quantity, dyed sublimation printing, screen printing and embroidery. Some of order, they will use one way but some of the orders you will some of them.
These technologies can make your sportswear more attractive, colors unlimited and easy to custom individual name and numbers.
Makes your team like a champion.
DIGITAL PRINT AND SUBLIMATION
If you can imagine it, we can design it and then make it.
Our designers have the training and experience to know what can and cannot be done with sublimation, what should and should not be done.
We will make the smallest sizes for digital layout. Confirm the designs, logos and spelling correct.
Our digital printing department has 2 productions lines. Printing area is 1000 square meters per day.
Our sewing department has over 20 types of sewing machines that are purpose built and dedicated to making the finest, most durable and most comfortable garments and uniforms made today.
We offer a wide variety of shipping options including ocean,air cargo and express courier to ensure that we never miss a delivery date.

QC:Quality is our base to build relationship with our clients around the world. It is the principal factors to support our clients. For this reason, our quality control process was designed through productive process. We have three times confirm order with clients. First, order forms and Layout Confirm. Second, printed fabric layout or samples pictures confirm before production. Third,Before shipping the bulk order, we will send you pictures for physical samples & measurements with ruler. In our factory we have another three times to check before sewing. First, we will check letters and designs on layouts in different sizes by our people before print the layout. Second, Before transfer the bulk, we will match the order colors with pantone coated color chart. Third, We will check our printed fabrics quality after laser cutting, if any fabrics have peeling or other quality issues we will replace them. After apparel finished our QC people will check the quality again on packaging process. All of these hard works make our clients to get correct products.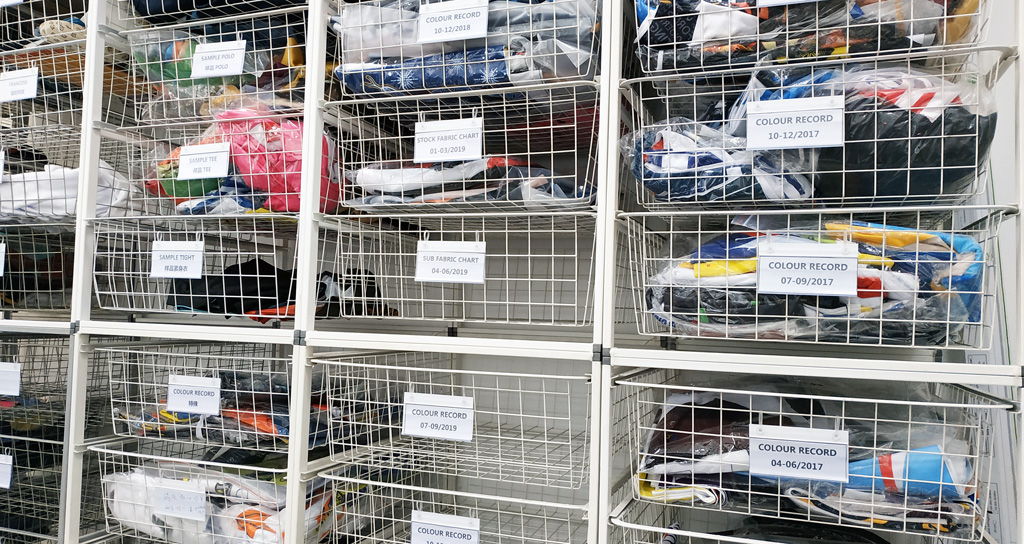 Repeat orders. It will be another hard work. We understand our client.required same shirt as before. For factory machines updating and temperature issues, the colors will be hard to keep the same.
So from 2016 we keep the fabric layout samples in stock. In this way we can keep color reference when repeat order placed we can take the reference to match the colors. In this way, we can make the repeat order the same color as before. * Date comes from Embfan Order System (Atlassian Jira) 17/10/2018.
0
orders
EMBROIDERY DIGITIZING
0.5%
Less than half a percent of our customers reported an issue with their product.